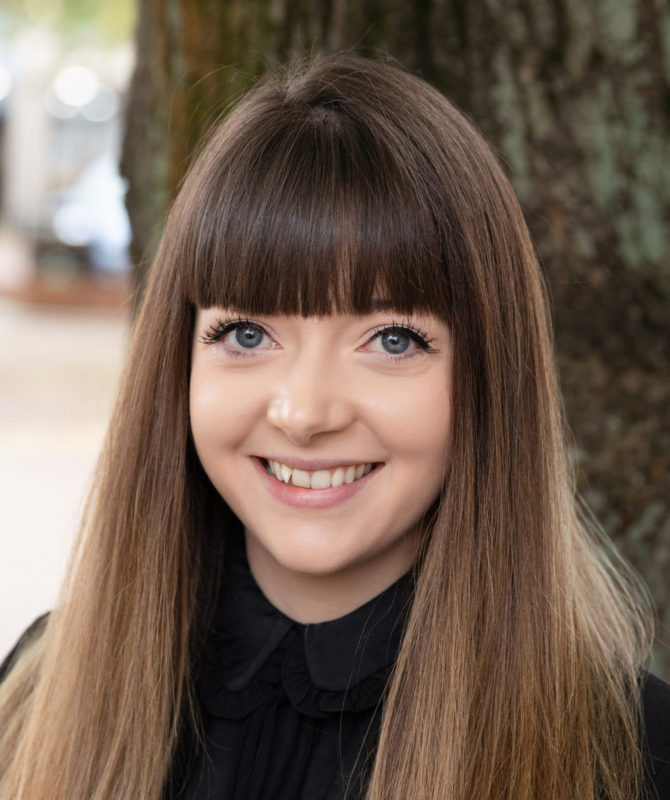 Holly Warren
In November 2021 I was admitted to the roll of solicitors and am excited to continue my journey with Hawkins Family Law – having started working at the firm in 2017, immediately after graduating University with a first-class honours degree as well as the Kennedy Prize for the 'Best All-Round Law Student'.
I have had the privilege of working with and learning from leading lawyers and partners of the firm Jo Hawkins, Annabel Hayward, Loraine Davenport and Stacey St Clair, and have been lucky enough to be involved in a variety of cases including high net worth financial matters with complexities such as trusts, limited companies and overseas assets. I have also amassed experience in children matters involving intractable contact disputes and domestic violence, also representing clients both in pursuing or defending injunctive actions such as Non-Molestation and Occupation Orders.
Whilst I always explore with my clients all appropriate methods of resolving disputes, I have successfully represented clients in Court and in all cases have guided them through the process to achieve the right outcome. I also understand the emotional turmoil that a divorce or separation can bring and the importance of having support during these times.
I am a keen blogger and have produced legal articles for Army & Me magazine and Berks, Bucks & Oxfordshire Incorporated Law Society amongst others. I also enjoy pro-bono work and have volunteered at the Citizens Advice Bureau and Law Clinics.
Q&A with Holly:
What made you choose family law?
Family Law is unique – it involves the most personal side to people's lives. I chose family law initially because I enjoyed the academic side – debates around the role of the law, how it should intervene in people's lives, versus upholding their human rights. I have remained working in family law due to the people. The personal nature of client's experiences also means there is a very real human side to the job, and no two cases are the same.
What do you enjoy most about your job?
I most enjoy finding solutions to problems, and helping people to understand the issues and options, where before they often were experiencing worry or distress. I also particularly enjoy the thorny legal issues and can not escape my love of a good case law debate!
 What do you enjoy most about working at Hawkins Family Law?
Hawkins Family Law is made up of a team of really passionate people, who really care about their clients and reaching the right outcome, particularly where children are involved. For me, it is great to work with the other solicitors at Hawkins Family Law – they are always willing to lend an ear and give a second opinion, often coming up with creative, solutions. 
 What aspect of family law do you find most interesting?
All of them! Particularly niche areas which do not come up often in day to day practice. Recently, I have been doing a lot of work with clients on appeals of decisions of the Child Maintenance Service. This means application of the rules by which maintenance is calculated and the regulations, many of which are overlooked when completing child maintenance calculations. Overall, the most interesting aspect for me is always evolving, as is the law!
 What's your favourite time of day?
There is something very special about the first coffee of the day!
 What's your biggest weakness?
I would say keeping on top of admin!
What's your biggest strength?
Being positive!
 What's the biggest learning experience you've had?
When my dog unexpectedly had puppies a few years back – I had to very quickly learn how to be a dog mum!
 What makes you angry?
People being dishonest.
 What's one vice you wish you could give up?
Lie ins – I would love to be a morning person!
 What are you most excited about these days?
Going on holiday again… the dream! I got married just before the pandemic and am really looking forward to being able to finally have a honeymoon.