There are many ways of reaching a divorce settlement agreement, and whichever method of negotiation you choose, we will work with you to ensure we have clarity of both yours and your partner's financial positions, together with all the information we need to understand your ongoing commitments. We find that this transparency from the outset makes discussions quicker, and easier, to undertake.
Of course, issuing Court proceedings is sometimes unavoidable in order to reach a divorce financial settlement, and if this is the route that you need to take, we will guide you through it, explaining the process as we go along.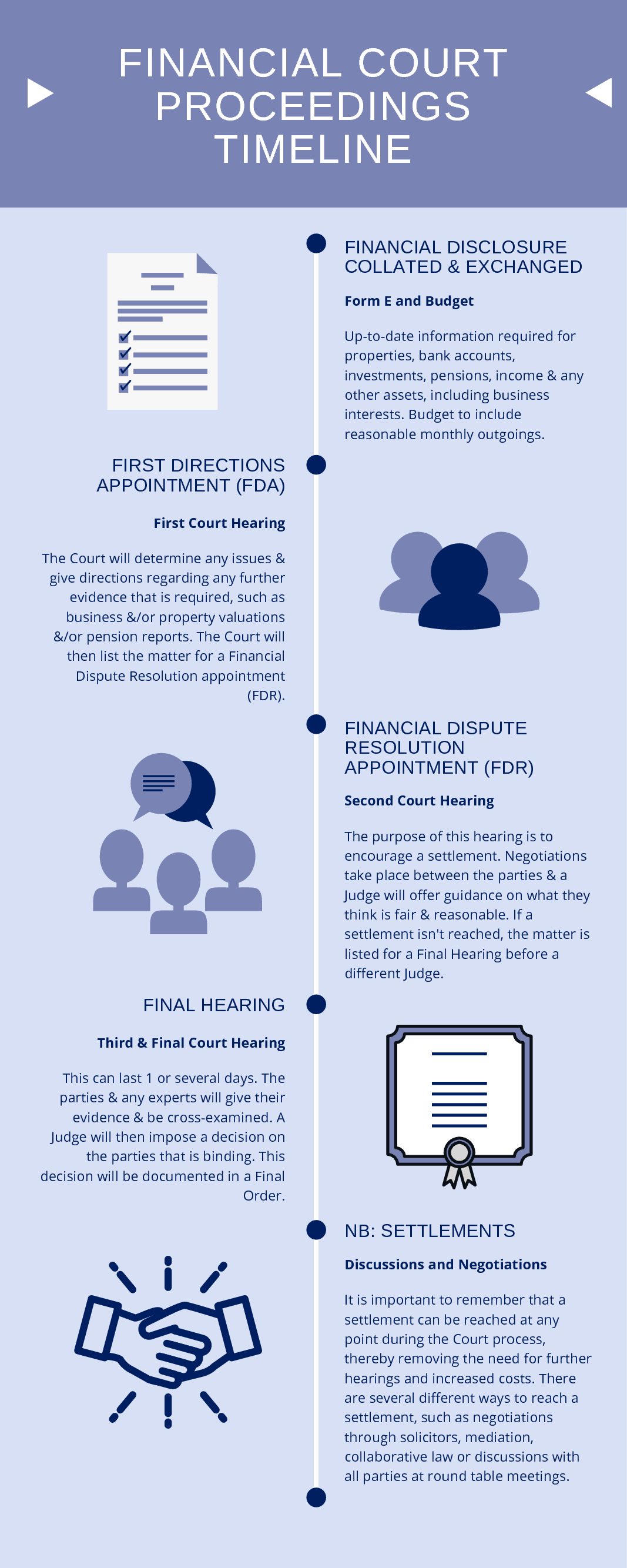 How are finances sorted in a divorce?
Divorce settlement process
How much does a divorce settlement cost?
How are things divided in a divorce?
Why Hawkins Family Law?
We are a specialist law firm, focusing solely on family law matters, such as divorce and separation, and everything that comes with these life-changing events. Established in 2001, the team at Hawkins Family Law are all 'people' people and we are committed to producing rounded outcomes for our clients, offering expertise in whatever forum works best for you, always aiming to bring matters to a swift conclusion with minimum pain.
We work closely with our clients to provide family law advice and assistance relating to financial settlements in divorce. Our divorce settlement specialists will offer guidance as to the best way to solve your issues with your partner or ex-partner. We offer these services whether you are married or in a civil partnership.
The way in which you approach your divorce or separation is your choice, but with Hawkins Family Law you can be assured of our consistently high levels of support and guidance from our family law lawyers in Milton Keynes, Bicester & Watford.