If you have tried to discuss child arrangements with your ex-partner and you cannot reach an agreement, then it is worth considering mediation. Mediation is a forum where you can both express your concerns and wishes in a safe environment, with a neutral Mediator who helps you to reach an agreement that you are both comfortable with if at all possible.
However, we are only too aware that even where everyone is trying to resolve things amicably, sometimes an application to the Court needs to be made for more formal child arrangements to be put in place.  These are known as Child Arrangements Orders. If you find yourself in a situation where a court application is necessary then, we strive to give you the support and guidance you need to find the right solution. We understand how daunting the court process can be, and we will work closely with you throughout the process and help with any concerns or queries you may have. We also can put you in touch with our in-house counsellor Emma Chamberlain to provide additional support.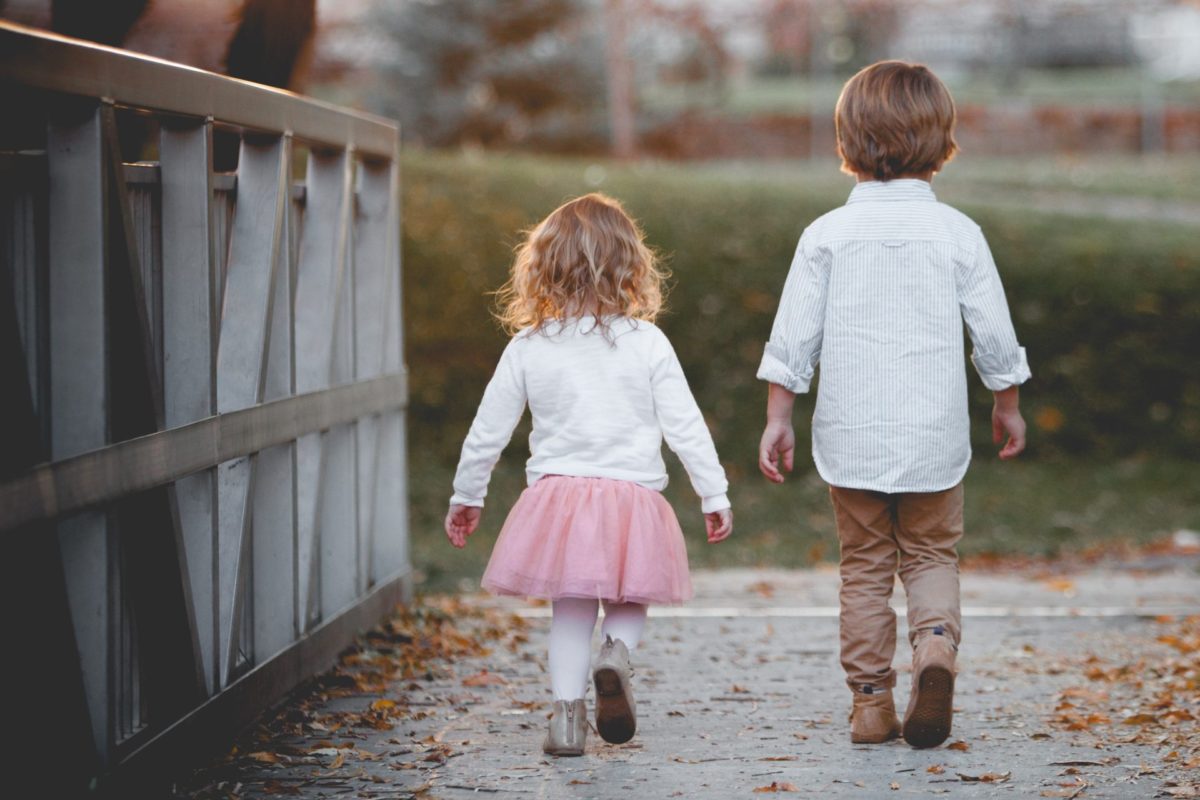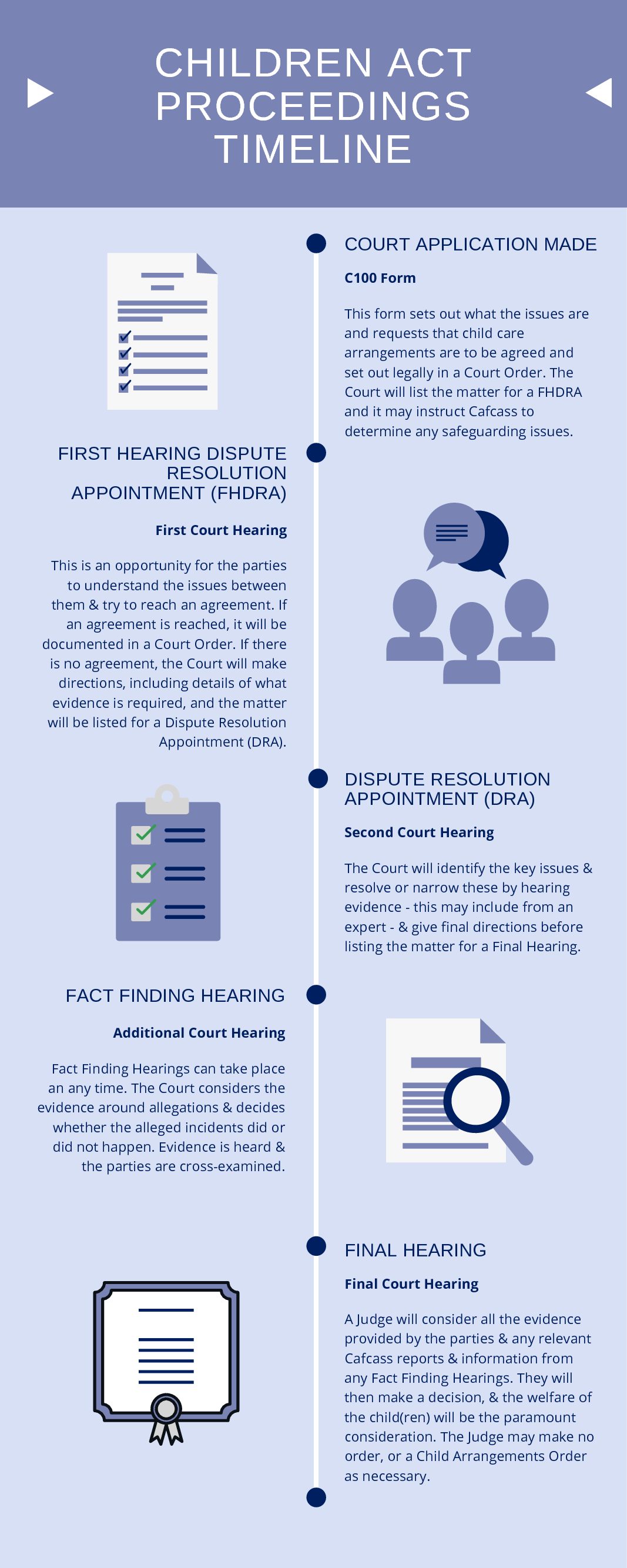 What is a Child Arrangements Order?
A Child Arrangements Order can detail:
where a child lives
when a child spends time with each parent
when and what other types of contact take place (e.g. phone calls)
whether something specific needs to happen – such as a child being returned, or where the child should go to school; or
whether something specific needs to be stopped – for example, if one parent is threatening to remove a child
Child arrangement orders replace the old 'residence' and 'contact' orders (and indeed the even older custody and access orders). Please note that if you have an existing residence and/or contact order you do not need to apply to replace them with child arrangement orders).  Child arrangement orders are made under powers granted by Section 8 of the Children Act 1989.
The preference for most parents is to have if possible, a shared care arrangement. This means that your child spends a fairly balanced amount of time with each parent, with both parents being involved in the children's day to day care. Sometimes, practically, this cannot work, but the fact that a shared care arrangement is made can provide both parents with the confidence that they are equally involved in their child's upbringing.
A shared arrangement is generally considered to be in the best interests of most children, but sometimes the order may need to be more prescriptive, for example, setting out dates and times that each parent spends with the child.
Ideally, you would hope that you and your child's other parent can co-parent to negotiate what is best for your children, rather than trying to push for what you would prefer or that which suits you better. The whole rationale being that it is the child's welfare that is central and key.
How long does a Child Arrangements Order take?
How long it takes to obtain a child arrangements order can vary greatly, depending on a number of factors, such as how many issues there are to resolve and whether there are any issues relating to the children being at risk of harm.  The CAFCASS officer should make initial enquiries and then their brief report should be with the Court by the time of the first appointment.  This then tends to gear how long matters will take.
The diagram opposite shows a simplified version of the court process, and more information can be found here. However, our children lawyers can talk you through the process and provide you with tailored advice in relation to how long it will take to get the order, depending on your individual circumstances.
How much does a Child Arrangements Order cost?
This, again, also varies on the issue at hand – whether it is urgent or not, and whether there will need to be other experts involved, for example barristers or independent social workers or psychologists. Our children law specialists will use their experience to provide you with an estimate in relation to how much it is likely to cost depending on your individual circumstances.
Why Hawkins Family Law?
We are a specialist law firm, focusing solely on family law matters, such as child arrangements and child contact. Established in 2001, the team at Hawkins Family Law are all "people" people, and are committed to producing rounded outcomes for our clients, offering expertise in whatever forum works best for you, always aiming to bring matters to a swift solution with the minimum amount of pain.
Our children specialists can provide legal advice and assistance on all child related matters which result from your separation or divorce, and can offer guidance on the ways in which you can solve your issues with your partner or ex-partner.
The way in which you resolve your child arrangement issues is your choice, but by working with our children specialists at Hawkins Family Law, you can be assured of our consistently high levels of support and guidance.