You may think that making an application to the Court in order to resolve a family law dispute – whether it be financial or child related – is your only option. However, with Court proceedings taking longer to move through the system and costs escalating because of that, it is no wonder that people are looking to alternative dispute resolution to help them reach a speedy and satisfactory settlement with lower overall costs. In this article, we explain the different types of alternative dispute resolution and how they can help.
What is alternative dispute resolution?
Dispute resolution or Alternative Dispute Resolution (ADR) within the family law context encompasses the methods of resolving issues outside the Court framework. Dispute Resolution can involve Mediation, Hybrid Mediation, Collaborative Law, Arbitration, Private FDRs, Early Neutral Evaluations and Round Table Meetings.
How does alternative dispute resolution work?
In order for dispute resolution to be effective, both parties need to buy into the process that they determine is going to be most suitable for them. There are significant advantages with trying to resolve matters outside of the Court framework, for example:
Speed – cases within the Court system are notoriously slow and can take upwards of a year to be resolved in relation to financial matters, and often just as long in relation to children matters.
Costs – although you would be required to pay for your dispute resolution forum and the Mediator / Arbitrator (if applicable), because you have the flexibility of moving far quicker, you can find that the costs are significantly less than protracted Court proceedings.
Choice – you and your partner have far more choice if you choose alternative dispute resolution. You can choose the type of process – i.e. mediation, collaborative, arbitration etc. You can choose who will be your Mediator, Collaborative Lawyer or Arbitrator etc. You can choose the level of involvement that you have in the process.
What is Mediation?
Family mediation is where you and your partner enter mediation together, without legal advisors, but with any good mediation your legal advisors will be in the background supporting you. Mediation is an entirely voluntary process in which an independent, professionally trained family Mediator will help you find solutions to the issues that you are facing as a result of divorce or separation. Mediators cannot give you advice, but they can give you guidance and information and they will also look to work through both the disclosure that you each provide and also the suggestions that you each put forward by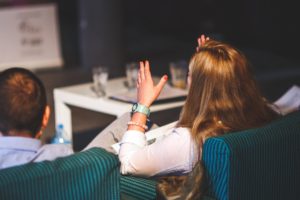 way of resolution. Mediators ensure that a safe environment is created and that the discussions are constructive and forward looking. A good Mediator will ensure that both parties feel heard, that there is no disparity or imbalance of power between the parties and that both have a voice in the process. Mediation can be used for any number of issues that may arise out of divorce or separation – whether that be children matters or financial matters, dealing with housing, income, pensions and even businesses. The advantage of any form of dispute resolution – and this can be particularly levelled at mediation – is that it is non-adversarial in contrast to Court proceedings and can proceed at your pace.
After you have successfully concluded mediation and have obtained a Memorandum of Understanding (which is a document detailing the agreement you have reached in relation to financial matters), then you will need to ask a lawyer to draft an Order reflecting the terms that you have agreed.
What is Collaborative Law?
Collaborative law is different from mediation in that is a forum where you and your collaborative lawyer meet with your partner and their collaborative lawyer. Collaborative law can only work if both lawyers are collaboratively trained. The process involves informal discussions and joint meetings (known as four-way meetings) in order to settle issues. In other words, you and your collaborative lawyer, and your partner and their collaborative lawyer will sit round a table together to discuss the issues that need to be resolved and work through them together. The collaborative process requires a shared commitment from all parties to avoid court proceedings. It is an opportunity for a couple to work with their lawyers to find solutions that allow them to move forward in a positive way.
It is not the case that the lawyers are there to exchange letters and hide behind correspondence. Collaborative lawyers are there to work together to facilitate the parties reaching an agreement. This does not mean that you will not obtain advice, but a collaborative lawyer will not be positional about your case. In other words, it is not the same as a round table meeting where your lawyer would put forward your position absolutely and negotiate. Collaborative law is more about determining together what the assets are, and then working on different scenarios to see how a resolution can address the needs of both parties. The advantage is that the process is entirely confidential and that the parties are involved at every step, as they not only hear the discussions, but are actively involved in them.
This means that you can focus on the issues that are important to you both and address them quickly. You are in control of the process and will benefit from the strength of two lawyers working together rather than opposing one another. There is also the advantage that collaborative law is focused on the future. In other words, it does not look at what has gone on historically so won't become embroiled in blame.
When you start the collaborative process, you will be asked to enter into a Participation Agreement. This is a form of contract that all four parties – the lawyers and the couple – will sign. The Participation Agreement sets out the way in which the collaborative process will work, and also the underlying condition of the collaborative process – which is that everyone agrees that they will not go to Court, save in relation to agreed matters. If either party decides to issue Court proceedings in any other circumstance, then the collaborative process will break down and the collaborative lawyers will have to withdraw from the process.
There is no guarantee that the collaborative process will work and it is not for everyone. However, if the parties adopt an open and transparent approach and have a genuine desire to achieve an outcome that is best for both parties, rather than a "what's in it for me" attitude, then lasting solutions can be found.
What is Arbitration?
Family law arbitration is an extremely effective way of resolving issues arising from divorce and separation. With the recent pandemic it has come to the fore even more as a result of the significant backlog in the Court system in terms of the time taken to issue applications and getting them to a hearing.
Arbitration is a process whereby you achieve an Arbitral Award – which is a binding outcome. Arbitration can be utilised for both children matters and financial matters.
The Institute of Family Law Arbitrators (IFLA) runs family law arbitration and the advantages of arbitration are many:
Choice of Arbitrator – you and your partner can choose whomever you agree upon, provided they are a Family Law Arbitrator, to act as your Arbitrator.
The choice of Arbitrator comes with a choice of costs – inevitably there is a cost to employ an Arbitrator, but there are ranges of costs that you can choose from.
Timing – arbitrations move far quicker than the Court process, largely because Arbitrators are readily available and can accommodate different ways of case management and hearings. For example, the parties can agree on how they want the arbitration to move forward – either on the basis of a paper adjudication or by way of hearings. Telephone hearings can be arranged to deal with case management issues. For example, disclosure, instruction of experts etc. The final arbitration can be carried out remotely via video conference, on the telephone (if the parties agree to this), face-to-face or, indeed, on paper. They key advantage is that it is highly flexible and adaptable.
It is also possible to use an Arbitrator to decide a discreet issue. For example, if there is a difficulty over what may constitute matrimonial aquest (assets) then an Arbitrator could be asked to provide an award specifically on that point, which would hopefully enable the parties to move forward without further difficulty.
Administering arbitration is a fairly straight-forward event, in that the parties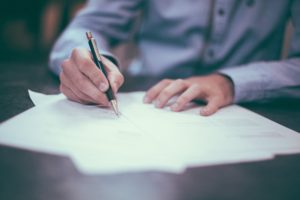 need to either agree on their Arbitrator, or alternatively ask the Institute of Family Law Arbitrators (IFLA) to appoint an Arbitrator. The parties then need to:
Describe and define the scope of the dispute that they would like to have resolved;
Acknowledge the rules of arbitration and their agreement to them;
Agree to be bound by the decisions and directions of the Arbitrator;
In relation to arbitration on financial matters they agree to provide full and frank disclosure as to their financial position; or
In relation to arbitration on children matters they agree to make full disclosure regarding any safeguarding issues;
Agree to be bound by the Arbitrators decision
Whilst the Arbitral Award is not an Order of the Court, it is certainly not a dress rehearsal for a Court determination. In principle, an IFLA Arbitration Award is effective and binding without further Court Order, however, in order to give effect to pension sharing orders or to achieve a clean break or enforce against third parties, then the Arbitral Award should be forwarded to the Court for the Court to approve it as a Consent Order. It would be exceptional for the Court not to approve it as a Consent Order.
What are Private Financial Dispute Resolution Hearings (FDR)?
Anyone who has been involved in financial proceedings arising from divorce will be aware that the Court process is a three-pronged process.
The first hearing – known as the First Directions Appointment (FDA) – is predominately a case management hearing, ensuring that the issues are clear and that any evidence that is required in order to enable the parties to resolve matters is or can be obtained.
The second hearing – knows as the Financial Dispute Resolution Hearing (FDR) – is a Without Prejudice hearing where the parties put forward their proposals for settlement and the Judge then gives his or her indication based on a limited overview of the case, in order to facilitate the parties reaching an agreement.
Lastly there is the Final Hearing, which is a more traditional hearing where the parties are required to give evidence and the Judge makes his or her final ruling by way of a judgement.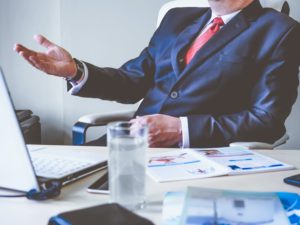 A private FDR, therefore – to some extent – mirrors the Court FDR process. Again, it is a voluntary process. Both parties' consent to entering into a private FDR. There is choice involved in that the parties are able to choose whom shall be their private FDR Judge and also agree how that private FDR Judge shall be paid.
The hearing itself usually follows traditional lines, in that both parties put their submissions forward on a Without Prejudice basis in advance of the hearing. The private FDR Judge then considers these, but because he or she is only dealing with one case at a time, as opposed to numerous cases at a time as the Court Judges have to do, he or she will have an in-depth knowledge of the assets, the liabilities and what may be the potential solutions to take into account the parties' needs. Inevitably, the quality of service is extremely high.
In terms of venue, private FDRs are often held at barristers' chambers, where there are ample facilities for break out rooms for conferences, for refreshments, and unlimited time throughout the day to try and reach a resolution. There is not the pressure of other cases queuing up to see the Judge, insufficient conference rooms to discuss proposals in, and poor facilities generally.
The disadvantage is that, obviously, you have to pay for the private FDR Judge together with the facilities, but on a shared basis these become more affordable, and from a time perspective, the speed of getting to a private FDR can often be significantly quicker than through the Court process.
What are round table meetings?
Round table meetings are pretty much as they sound – they are meetings conducted around a table with the parties and their solicitors. Unlike collaborative law, the solicitors can be positional and effectively are arguing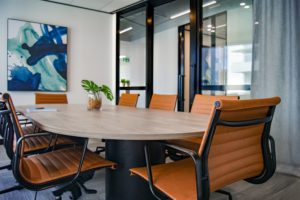 their client's corner. They can be heated, there are generally no rules of engagement, save obviously respect and common courtesy, but where parties perhaps have discreet issues that need to be resolved before the case can progress, or are close to settlement, or want to work in a more joined up and hands-on way, they can be hugely effective. Because both parties are present, their involvement is a key part of round table negotiations.
Unlike collaborative law, if the meeting breaks down and no agreement is reached, then it is open to either party to issue proceedings or choose a different form of dispute resolution should they wish.
What is an Early Neutral Evaluation?
An Early Neutral Evaluation is where an independent party (often a barrister or senior family lawyer) evaluates a case at an early stage and gives their preliminary view on the outcome. It can take place before you go to Court or even if you are already in the Court process.
In the same way that a private or a Court based FDR can be of huge benefit to the parties in reaching an agreement, an Early Neutral Evaluation can also be of huge benefit, particularly if the level and experience of the evaluator is high. For example, to have an Early Neutral Evaluation by a Judge or senior barrister would be particularly helpful where the parties have very different views about how matters should be resolved. The advantage is that you get an early evaluation before launching into – what can be – protracted and expensive litigation.
Conclusion
Alternative dispute resolution is critical in resolving family issues. There is not a one size fits all for people, and it is vital that they have choice. At Hawkins Family Law, we are able to offer mediation, collaborative law, arbitration, round table meetings and we regularly encourage our clients to enter into private FDRs and Early Neutral Evaluations. Voice, cost, speed and the parties' involvement must be key factors in determining how resolution will be achieved – whether in relation to children or financial matters.
Ultimately, there is always the option of litigation, and sometimes a Court timetable is required if there is a recalcitrant other party. However, more often than not, both parties' recognise that it is a costly and time-wasting exercise to refuse to engage, and once engaged, why would you not look at exploring the choice on offer by way of alternative dispute resolution?
If you would like to discuss alternative dispute resolution further or if you have any questions, then please not do hesitate to contact us.
More Posts